Manchester, New Hampshire (USA) – RCD, a leading manufacturer of resistors, capacitors, coils, and delay lines has announced the release of the widest range of radial leaded multilayer ceramic capacitors, Series CER.
RCD's CeragoldTM high-density multilayer construction enables superior performance and capacitance range. Proprietary flame retardant epoxy coating ensures optimum environmental protection and dielectric strength. Non-standard values, increased voltage ratings, custom marking, military screening, cut & formed leads, etc., are available. Matched sets and networks are also available. Custom components are an RCD specialty!
For more informaiton regarding pricing and delivery or for assistance with customer-specific designs please contact RCD at +1-603-669-0054 or sales@rcdcomponents.com.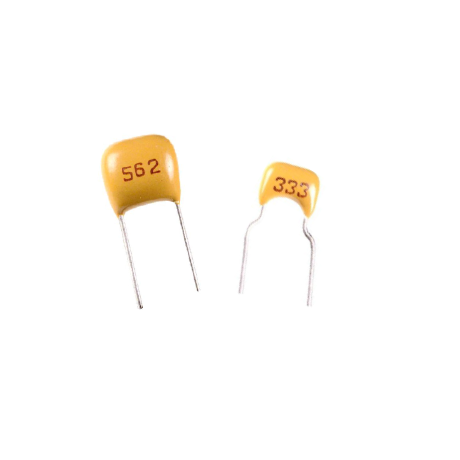 Acknowledged worldwide for service and engineering excellence, RCD Components Inc. is a leading global manufacturer of Resistors, Capacitors, Coils, and Delay lines. RCD, founded in 1973, continues to be one of the fastest growing passive component manufacturers due to its ABZED™ ABsolute ZEro Defect program, wide range of standard and customized products, and short leadtimes resulting from its billion-piece inventory and unique SWIFT™ service for delivery of non-stock items in as little as 3 days. RCD is a key supplier of passive components to the commercial, military, and aerospace industries and is a winner of the BBB's Torch Award for Marketplace Ethics in the Large Company category and also selected as New Hampshire's Business of the Year (Manufacturing/Technology). Additional information about RCD can be found at www.RCDcomponents.com.