In addition to our catalog products, RCD offers hundreds of design variations as well as a wide range of fully customized components. While some other component manufacturers prefer to produce only their standard product line, RCD has been a "specialty" manufacturer for over 3 decades. We don't mind custom and/or difficult items. in fact, we love a challenge so don't hesitate to inquire. Single piece quantities to millions of pieces. If you need a resistor that will operate at cryogenic temperatures, in an acidic atmosphere, at frequencies over 100GHz, etc. contact RCD's engineering department.
Custom Resistive Products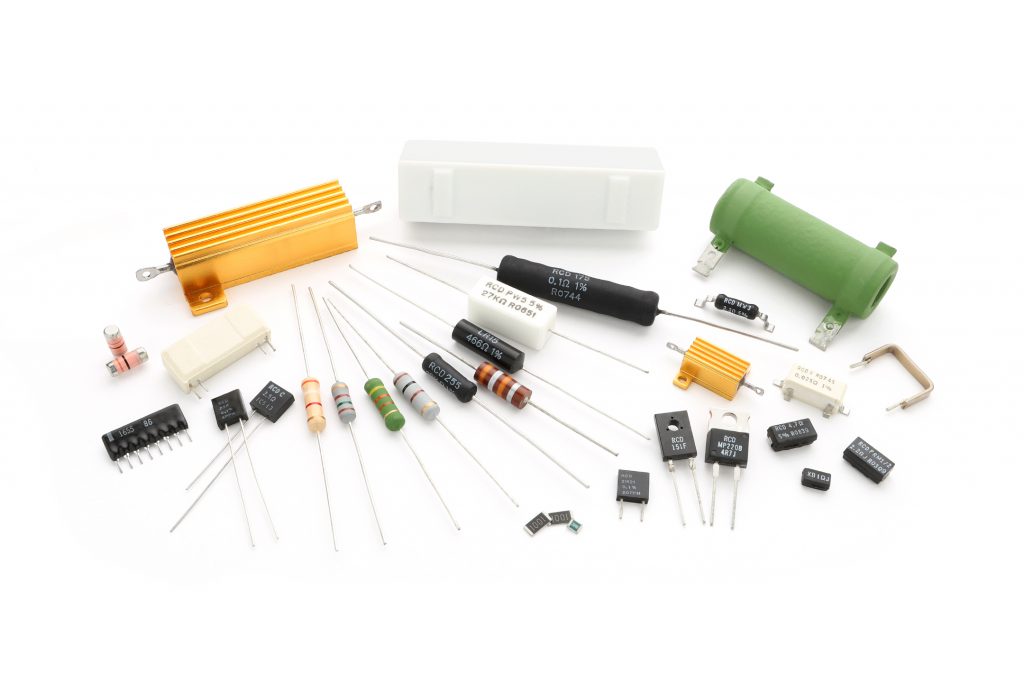 Wirewound, film, composition & foil technologies
Ratings to 300KV, 15KVA, 150KJoule
Various heat-sink & water-cooled designs
Microwave frequencies (up to 112GHz)
Variable resistors/rheostats
Shunts & current sense resistors, SM and leaded
Load box & grid resistors
Capacitor-mount charging resistors
Ballast resistors, thermistors, varistors
Edgewound & dynamic braking resistors
Harsh atmosphere (oil, sulphur, salt water, etc)
Embedded Resistors, Polymer Circuits, IPC's
Networks, hybrids, attenuators, LTCC circuits
Temperature-sensitive resistors, RTD's
Low distortion audio resistors
Fusible resistors (single shot and reettable)
Matched paris, sets, networks
Thick film on steel (resistors/circuits/networks)
Micro-resistors (axial, radial, SM, wirebond)
Custom lead forming & extensions, fast-on terminals
High vibration, shock and aerospace applications
Custom Capacative Products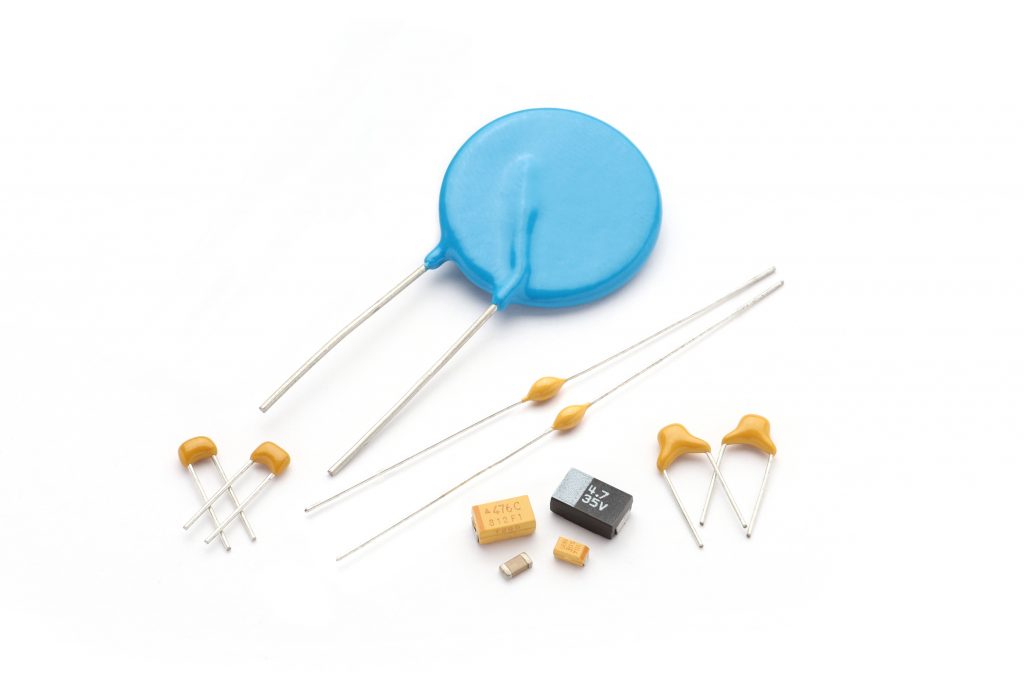 Tantalum and ceramic (single & multilayer)
Resistor/Capacitor snubbers, networks, arrays
High voltage (to 40KV)
Low ESR
High RF power
High Q, low dissipation factor
Low profile
Microwave frequencies up to 100GHz
Micro-resistors (axial, radial, SM, wirebond)
Custom Inductive Products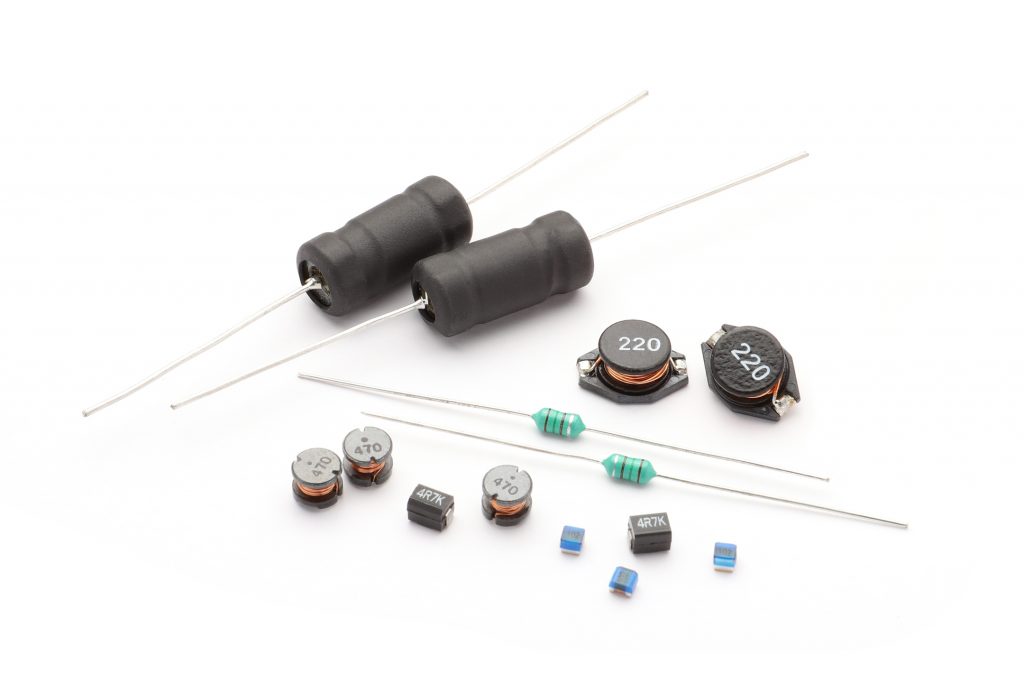 Air coils (round & flat wire, leaded or SMD)
Spark coil transformers
High value inductors (1.0mH to 2H)
Toroids (1/8″ to 2″ diameter)
Wide band chokes and bead cores
Variable coils (shielded, unshielded, SMD)
Pot core assemblies
Pulse and miniature transformers
Hash chokes, bobbin-wound coils
Trigger and telecom transformers
Custom Delay Lines & Filters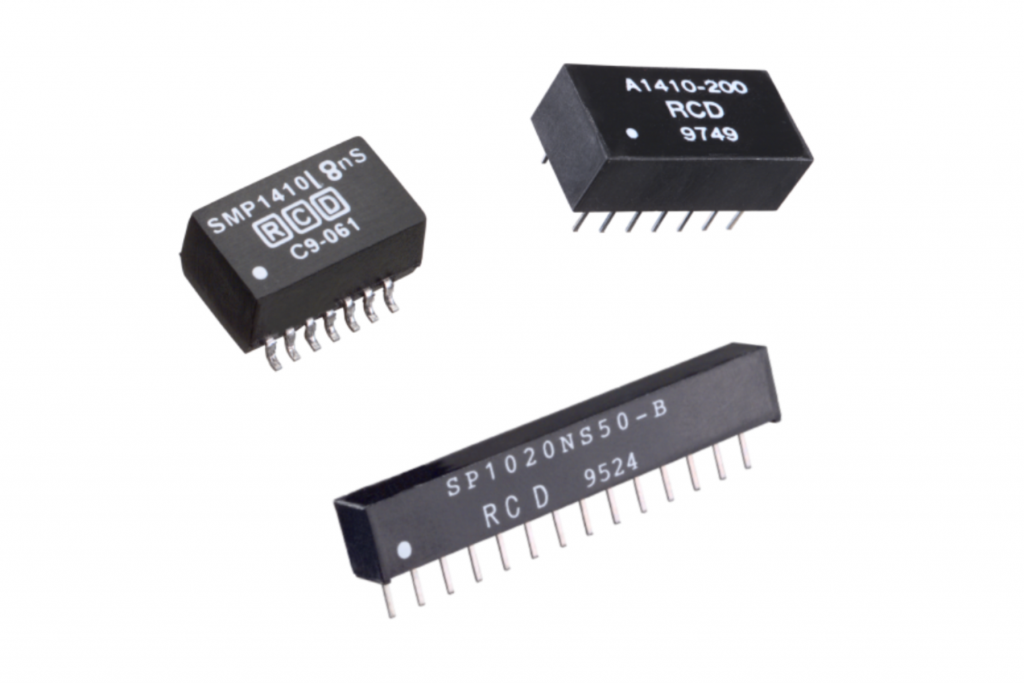 Active or passive technologies
Programmable DL's (3bit to 8bit)
High bandwidth frequency
Customized circuits with non-linear taps
Leading and trailing edge design
High Td/Tr ratio, fast rise time
Industrial and military temperature range
Wide choice of DL logic (Schottky TTL, LSTTL, FAST TTL, ASTTL, 10K ECL, 10KH ECL, 100K ECL, HCMOS & FACT CMOS)
Ceramic filters up to 5GHz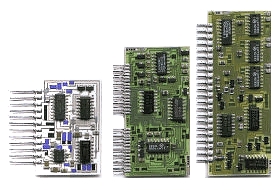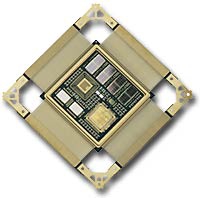 As a thick film specialist, RCD has been supplying premetallized substrates to hybrid manufacturers for years. These substrates typically included all resistors as well as conductor paths and pads, ready for post assembly of additional active or passive components. RCD expanded its capability to include these post assembly operations and began offering completed hybrids in 1979.
Choice of thick-film or thin-film
High volume specialist!
SIP, DIP or LCC packages
Single or multilayer circuits
Precision pattern accuracy to 0.005″ line width and spacing
Crossovers and through-hole conductors available
Surface Mount soldered or wire bonded
Hermetic sealed construction available
Wide choice of active and passive components
Active or Passive laser-trim capability
Looking for something NOW?
Use our stock check listing to see what we have in stock.