Manchester, New Hampshire (USA) – RCD Components, and Carlton-Bates Company has announced the signing of a nationwide distribution agreement that covers RCD's full line of electronic components. This agreement extends the existing relationship between RCD, a global leader in the design and manufacturing of one of the world's most extensive lines of passive electronic components, and Carlton-Bates, one of the industry's largest distributors of passive components, and electromechanical components.
Little Rock, Arkansas-based Carlton-Bates Company, has stocking and sales locations in 29 cities, in 16 states and Mexico. The company is made up of four divisions. The largest is the Industrial Electronic Division that specializes in electronic and electrical supplies and equipment. This division maintains inventories of more than 80,000 part numbers, including resistors, capacitors, diodes, switches, relays, and a host of other electronic related products. Carltonbates has 130 outside sales representatives who are responsible for some 20,000 customers, located across the United States and Mexico. More than 100 inside sales people handle the telephone sales function, and allows salespeople to process over 2,000 customer orders each day, accurately and on-time.
In 1957, Carlton-Bates Company adopted the slogan "Only the best is good enough", and since Carlton-Bates distributes products manufactured by others, the company has always strived to affiliate with only the most respected electronic manufacturers in our industry. RCD's philosophy's is one in the same, it's called commitment. Commitment isn't a slogan, it's a state of mind, and our people understand the value of quality and total customer satisfaction.
Acknowledged throughout the electronic component Industry for it's service and engineering excellence, RCD Components Inc. is pleased to announce the recent addition of Carlton-Bates Company to our team. Our future promises to bring success together.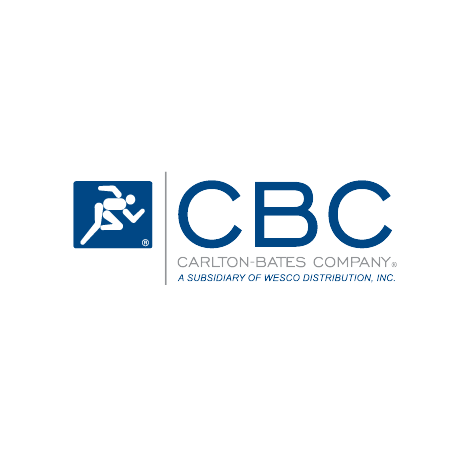 Acknowledged worldwide for service and engineering excellence, RCD Components Inc. is a leading global manufacturer of Resistors, Capacitors, Coils, and Delay lines. RCD, founded in 1973, continues to be one of the fastest growing passive component manufacturers due to its ABZED™ ABsolute ZEro Defect program, wide range of standard and customized products, and short leadtimes resulting from its billion-piece inventory and unique SWIFT™ service for delivery of non-stock items in as little as 3 days. RCD is a key supplier of passive components to the commercial, military, and aerospace industries and is a winner of the BBB's Torch Award for Marketplace Ethics in the Large Company category and also selected as New Hampshire's Business of the Year (Manufacturing/Technology). Additional information about RCD can be found at www.RCDcomponents.com.