Manchester, New Hampshire (USA) – May 15, 2000 – RCD Components Inc., a leading manufacturer of resistors, coils, and delay lines has announced a breakthrough in high power density resistors. This unique design enables a greatly increased power rating, up to 2 to 3 times the typical wattage found in similar package sizes. For example the wattage rating of RCD's new TO-220 size is 60-watts vs. 20-watts for typical industry package, making it especially suited for a diverse range of applications. Applications include power supplies, RF systems, power switching circuits, telecom line cards, medical instrumentation, and data transmission systems.
RCD's new family, designated HDP (High Density Power resistor) features a newly developed proprietary filming process. The resistance film is deposited onto a steel carrier, and insulated with a hi-temp highly thermal conductive material enabling the highest power density in the industry. The terminal attachment and resistance element geometry is configured to provide outstanding non-inductive performance.
The HDP series is available in three common package sizes, including a TO-126 size (HDP126), TO-220 size (HDP220), TO-247 size (HDP247). Available in wattage ratings of 30-watts for HDP126, 60-watts for HDP220, and 120-watts for HDP247. Dimensions are .44″ long x .32″ wide x .079″ high (HDP126), and .64″ long x .41″ wide x .079″ high (HDP220), and .818″ long x .62″ wide x .079″ high (HDP247), and available in a wide resistance range from 0.05W to 10KW, 1% to 5% tolerance. Samples and production quantities of RCD's HDP series are available now, with lead-times of six to eight weeks for larger orders. Typical pricing is less than $1.60 each at the 1000 piece level.
For samples or detailed product information, contact RCD Components Inc., at 520 East Industrial Park Drive, Manchester, NH USA 03109. Phone (603)669-0054, Toll Free Order Hot Line: (877) RCD-COMP, Fax: (603)669-5455.
For more information regarding pricing and delivery or for assistance with customer-specific designs please contact RCD at +1-603-669-0054 or sales@rcdcomponents.com.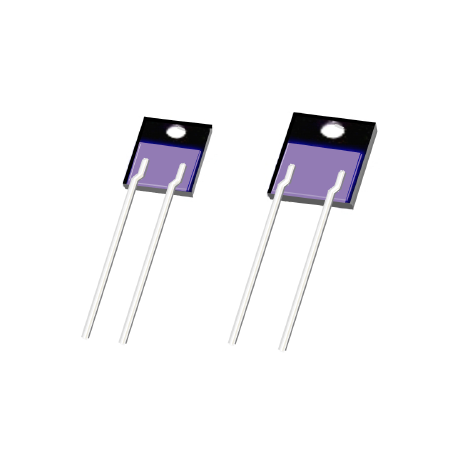 Acknowledged worldwide for service and engineering excellence, RCD Components Inc. is a leading global manufacturer of Resistors, Capacitors, Coils, and Delay lines. RCD, founded in 1973, continues to be one of the fastest growing passive component manufacturers due to its ABZED™ ABsolute ZEro Defect program, wide range of standard and customized products, and short leadtimes resulting from its billion-piece inventory and unique SWIFT™ service for delivery of non-stock items in as little as 3 days. RCD is a key supplier of passive components to the commercial, military, and aerospace industries and is a winner of the BBB's Torch Award for Marketplace Ethics in the Large Company category and also selected as New Hampshire's Business of the Year (Manufacturing/Technology). Additional information about RCD can be found at www.RCDcomponents.com.