Manchester, New Hampshire (USA) – July 23, 2001 – RCD Components Inc., a leading manufacturer of resistors, coils, and delay lines has announced the release of their new family of high current surface mount inductor coils. RCD's new PIC Series offers high current ratings in an economical 'low profile' surface mount size.
RCD is no stranger when it comes to inductor/coil technology, with over 28 years experience, it seems to almost come natural.
The PIC series construction is wirewound, utilizing a ferrite core and a unique cylindrical geometry enables a wide range of inductance values with excellent high frequency performance in a small footprint. Applications include, noise filtering, DC/DC converters, switching regulators, telecom, and power supplies. (Customized models are available upon request from factory) The dimensional size ranges from 0.189″ for the PIC1 and 0.433″ wide for their largest model, designated PIC7. The new series offers current ratings up to 5 Amps with minimal EMI. Typical pricing is less than $.50 each at the 1000 piece level, with lead-times of six to eight weeks.
For samples or detailed product information, contact RCD Components Inc., at 520 East Industrial Park Drive, Manchester, NH USA 03109. Phone: (603) 669-0054, Toll Free Order Hot Line: (877) RCD-COMP, Fax: (603) 669-5455. The specifications for this product may also be accessed at www.RCDcomponents.com or by dialing RCD's "Fax on Demand" service at (603) 669-0054 ext. 602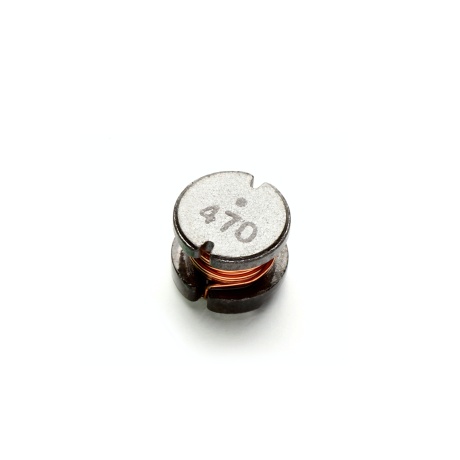 Acknowledged worldwide for service and engineering excellence, RCD Components Inc. is a leading global manufacturer of Resistors, Capacitors, Coils, and Delay lines. RCD, founded in 1973, continues to be one of the fastest growing passive component manufacturers due to its ABZED™ ABsolute ZEro Defect program, wide range of standard and customized products, and short leadtimes resulting from its billion-piece inventory and unique SWIFT™ service for delivery of non-stock items in as little as 3 days. RCD is a key supplier of passive components to the commercial, military, and aerospace industries and is a winner of the BBB's Torch Award for Marketplace Ethics in the Large Company category and also selected as New Hampshire's Business of the Year (Manufacturing/Technology). Additional information about RCD can be found at www.RCDcomponents.com.