Manchester, New Hampshire (USA) – RCD Components Inc., a leading manufacturer of passive electronic components, has announced to RCD's Distributors and Representatives at EDS the introduction of the TFI Series of thin film surface mount inductors. RCD's latest series is the result of 34 years of precision thin film experience and offers low cost yet superior temperature stability, high Q and inductance tolerances to 1%, in sizes as small as '0201', with an .01″ X .005″ size in development. Series provides engineers with a low-profile precision product that is ideal for critical circuits. The TFI series is also excellent for use in high frequency circuits, GPS, VCO, TCXO, wireless LAN, Bluetooth modules, filters, and various communications devices, etc.
Pricing for a 0402 size at 10nH 2% (TFI0402-10N-GTW) starts at $0.03 each in 2 reel quantities, with deliveries initially at 6 to 7 weeks, with shorter lead-times available.
For specifications or RCD's 2007 catalog, contact RCD Components Inc., at 520 East Industrial Park Drive, Manchester, NH USA 03109. Phone: (603) 669-0054, Toll Free Hot Line: (877) RCD-COMP, Fax: (603) 669- 5455. Detailed product specifications are available from RCD website at www.RCDcomponents.com or by requesting specs or catalog from marketing@rcdcomponents.com.
For more information regarding pricing and delivery or for assistance with customer-specific designs please contact RCD at +1-603-669-0054 or sales@rcdcomponents.com.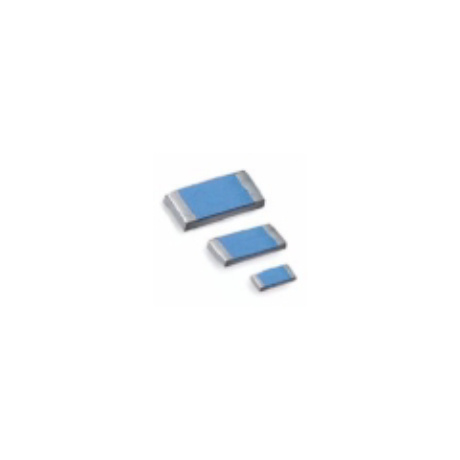 Acknowledged worldwide for service and engineering excellence, RCD Components Inc. is a leading global manufacturer of Resistors, Capacitors, Coils, and Delay lines. RCD, founded in 1973, continues to be one of the fastest growing passive component manufacturers due to its ABZED™ ABsolute ZEro Defect program, wide range of standard and customized products, and short leadtimes resulting from its billion-piece inventory and unique SWIFT™ service for delivery of non-stock items in as little as 3 days. RCD is a key supplier of passive components to the commercial, military, and aerospace industries and is a winner of the BBB's Torch Award for Marketplace Ethics in the Large Company category and also selected as New Hampshire's Business of the Year (Manufacturing/Technology). Additional information about RCD can be found at www.RCDcomponents.com.