Manchester, New Hampshire (USA) – RCD Components Inc., a leading manufacturer of passive components, today announced its latest ultra-precision thin-film resistor technology. RCD's new family of BLU series chip resistors are intended for measurement and control applications in medical, industrial, communications, portable electronics systems, and many applications requiring an outstanding TCR as critical design factors.
RCD's thin-film BLU-chip series resistors are available in a wide range of industry standard case sizes including 0201, 0402, 0603, 0805, 1206, 1210, 2010, and 2512, with minimum resistance values ranging from 4.7W to 4.7MW and tight tolerances to ±0.01%. The tightest TCR value for the BLU series devices are ±2 ppm/°C. Working voltages range from 15 V to 200 V, and maximum DC power ratings range from 50mW to 1W. RCD's BLU series thin-film technology offers designers the lowest and most predictable absolute Temperature Coefficient Resistance available in thinfilms. The availability of tight absolute tolerance and TCR provides an excellent cost solution for most applications that previously required bulk metal foil types.
RCD's expertise in the field of ultra-precision resistors since 1973, combined with the latest in automated chip resistor production, enables the world's most precise chip resistors at prices comparable to lower grade devices. The BLU-chip design features excellent stability levels; comparable with bulk metal foil technology and generates low noise (< -40dB) making it well suited for most high frequency and analog applications.
The BLU-chip series are available with several custom options including a pulse resistant design, matched sets, burn-in for Hi-Rel applications, and lead free terminations. Pricing starts at less than $.25 for 5PPM devices and under $1.00 for 2PPM depending on quantity, size, tolerance and resistance, etc. Samples of RCD's BLU series are available now, with lead times of six to eight weeks for production quantities on most styles.
RCD's latest catalog is available at no charge from www.RCDcomponents.com or by calling 1.877.RCD-COMP (723.2667). The catalog datasheets are also downloadable from their website.
For more information regarding pricing and delivery or for assistance with customer-specific designs please contact RCD at +1-603-669-0054 or sales@rcdcomponents.com.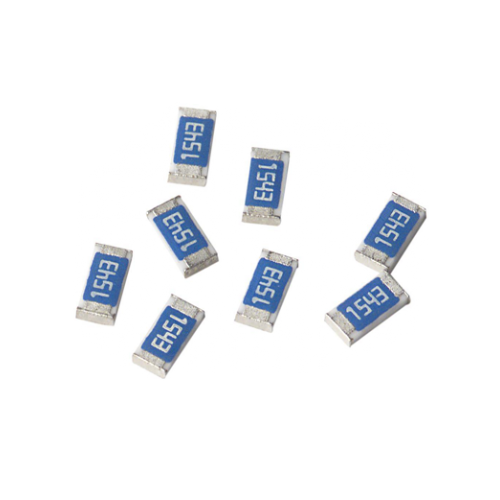 Acknowledged worldwide for service and engineering excellence, RCD Components Inc. is a leading global manufacturer of Resistors, Capacitors, Coils, and Delay lines. RCD, founded in 1973, continues to be one of the fastest growing passive component manufacturers due to its ABZED™ ABsolute ZEro Defect program, wide range of standard and customized products, and short leadtimes resulting from its billion-piece inventory and unique SWIFT™ service for delivery of non-stock items in as little as 3 days. RCD is a key supplier of passive components to the commercial, military, and aerospace industries and is a winner of the BBB's Torch Award for Marketplace Ethics in the Large Company category and also selected as New Hampshire's Business of the Year (Manufacturing/Technology). Additional information about RCD can be found at www.RCDcomponents.com.