Manchester, New Hampshire (USA) – October 24, 2003 – RCD Components Inc., a leading manufacturer of passive components, today announced the release of its 2004 Full-Line Catalog redesigned to help design engineers, purchasing agents make faster and more informed buying decisions. RCD's new catalog boasts more than a 100 new passive product types, providing the industry's most comprehensive single source for high quality passive products.
RCD's new 116-page catalog redesign has a fresh new look, and features many enhancements, including improved product indexing, expanded performance graphs and product application notes. "Our new catalog is the result of extensive customer research and input that provides our customers with more than just an ordering tool but an invaluable resource," said Al Arcidy, vice president of marketing.
RCD's new catalog redesign characterizes a year of accomplishments for the manufacturer, which celebrated their largest product expansion in its 30-year history.
Print copies of RCD's new catalog is available at no charge from www.RCDcomponents.com or by calling 1.877.RCD-COMP (723.2667). The catalog datasheets are also downloadable from their website.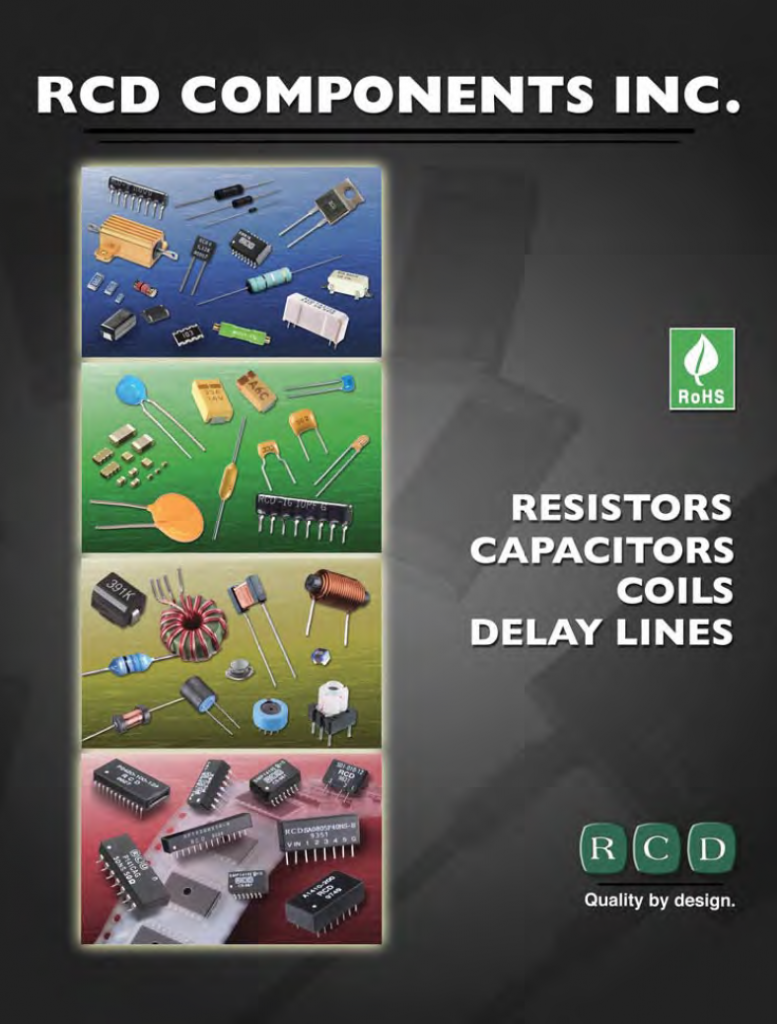 Acknowledged worldwide for service and engineering excellence, RCD Components Inc. is a leading global manufacturer of Resistors, Capacitors, Coils, and Delay lines. RCD, founded in 1973, continues to be one of the fastest growing passive component manufacturers due to its ABZED™ ABsolute ZEro Defect program, wide range of standard and customized products, and short leadtimes resulting from its billion-piece inventory and unique SWIFT™ service for delivery of non-stock items in as little as 3 days. RCD is a key supplier of passive components to the commercial, military, and aerospace industries and is a winner of the BBB's Torch Award for Marketplace Ethics in the Large Company category and also selected as New Hampshire's Business of the Year (Manufacturing/Technology). Additional information about RCD can be found at www.RCDcomponents.com.