Manchester, New Hampshire (USA) – RCD Components Inc., a leading manufacturer of passive components has expanded its MWM resistor family with six new models of molded wirewound resistors. RCD Series MWM features inherent wirewound performance (per MILR-26) and designed for applications that are too demanding for film resistors. RCD's MWM product line includes eleven sizes ranging from 0.5 watt to 5 watts including three new lowprofile models to their wide line of wirewound surface mounts. RCD's new mini low profile package sizes include a 1/2 watt (MWM1/2L) and 1 watt (MWM1L) and 2 watt (MWM2L) specifically designed for ultra-low ohmic applications and available in a limited resistance range from 0.002W to 0.2W, and with tolerances from 0.01% to 10%. Dimensions are .200″ long x .100″ x wide x .053″ high for their new MWM1/2 (0.5W) and .250″ long x .126″ wide x .057″ high for their MWM1L (1W) and .330″ x .157 x .057″ for MWM2L (2W). Additionally, RCD released 3 new intermediate sizes, including a 2 watt (MWM2S), 2.7 watt (MWM27) and a 3 watt (MWM3S) that offer package savings of nearly 40% when compared to their traditional counterparts. RCD's MWM2S, MWM27 and MWM3S models are available in a wide resistance range from 0.005W to 25KW, and tolerances from 0.01% to 10%.
RCD's MWM Series utilize premium grade resistance wire or metal plate technology (for ultra low values) and offer a variety of performance advantages, including superior surge capability, improved temperature stability, and negligible noise. RCD's wide range (Industry's widest) of surface mount power resistors can meet the requirements of most power surface mount applications. Special modifications include, non-inductive windings for low inductance and high frequency circuits, flameproof fusible construction, surge/pulse capability, and low thermal EMF are among the many design modifications currently available. Typical pricing is less than $.39 each at 1000 piece level for the1/2watt and around $.90 for the 5watt version. Available through RCD's unique SWIFT™ delivery program, (Ship WIthin Fifty Two hours) for faster delivery requirements with a modest price premium, or standard production lead-times of six to eight weeks.
For more information regarding pricing and delivery or for assistance with customer-specific designs please contact RCD at +1-603-669-0054 or sales@rcdcomponents.com.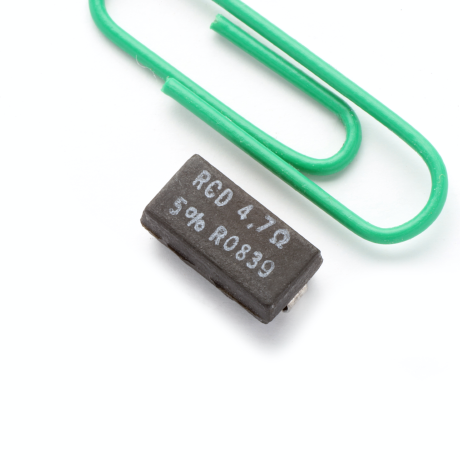 Acknowledged worldwide for service and engineering excellence, RCD Components Inc. is a leading global manufacturer of Resistors, Capacitors, Coils, and Delay lines. RCD, founded in 1973, continues to be one of the fastest growing passive component manufacturers due to its ABZED™ ABsolute ZEro Defect program, wide range of standard and customized products, and short leadtimes resulting from its billion-piece inventory and unique SWIFT™ service for delivery of non-stock items in as little as 3 days. RCD is a key supplier of passive components to the commercial, military, and aerospace industries and is a winner of the BBB's Torch Award for Marketplace Ethics in the Large Company category and also selected as New Hampshire's Business of the Year (Manufacturing/Technology). Additional information about RCD can be found at www.RCDcomponents.com.