Manchester, New Hampshire (USA) -RCD Components, again demonstrates superior technological leadership by offering the world's smallest surface mount inductor. RCD Components, a leading manufacturer of Resistors, Capacitors & Coils, and Delay lines has announced the release of their '0201' size surface mount chip Inductor. RCD's new chip measures only 0.022" long X 0.011" wide, one fourth the size of previously smallest available chip inductors. Designated MHI-0201 Multilayer High- frequency Inductor, it's an excellent choice for portable communications applications such as cellular phones, RF wireless, wireless remotes, wireless LANs, and wireless PCMCIAs, as well as handheld devices such as pagers, laptops, and palmtops.
This inductor development, with its small size and standard tape and reel packaging, supports the OEM who is regularly challenged by diminishing board space and increased operating frequencies. The MHI0201 comes from RCD's line of high frequency inductors designed for the wireless/RF market, including the MHI-0402, MHI-0603, and the MHI-0805, which feature the industry's highest operating frequency levels, some models exceeding 12GHz.
RCD's MHI-0201 is available in popular inductance range from 0.6nH to 15nH, making this part readily suitable for most wireless applications.
For samples or detailed product information, contact RCD Components Inc., at 520 East Industrial Park Drive, Manchester, NH USA 03109. Phone: (603) 669-0054, Toll Free Order Hot Line: (877) RCD-COMP, Fax: (603) 669-5455. The specifications for this product may also be accessed at www.RCDcomponents.com or by dialing RCD's "Fax on Demand" service at (603) 669-0054 ext. 602. (document # 111 )
For more information regarding pricing and delivery or for assistance with customer-specific designs please contact RCD at +1-603-669-0054 or sales@rcdcomponents.com.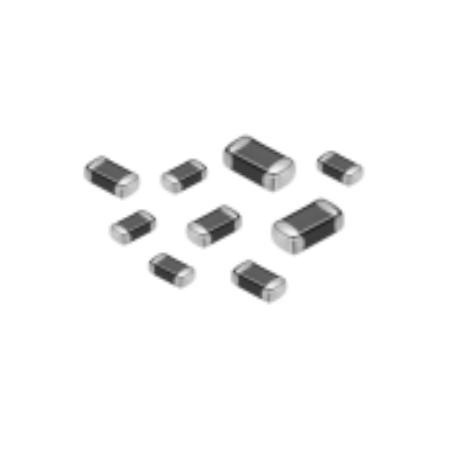 Acknowledged worldwide for service and engineering excellence, RCD Components Inc. is a leading global manufacturer of Resistors, Capacitors, Coils, and Delay lines. RCD, founded in 1973, continues to be one of the fastest growing passive component manufacturers due to its ABZED™ ABsolute ZEro Defect program, wide range of standard and customized products, and short leadtimes resulting from its billion-piece inventory and unique SWIFT™ service for delivery of non-stock items in as little as 3 days. RCD is a key supplier of passive components to the commercial, military, and aerospace industries and is a winner of the BBB's Torch Award for Marketplace Ethics in the Large Company category and also selected as New Hampshire's Business of the Year (Manufacturing/Technology). Additional information about RCD can be found at www.RCDcomponents.com.