Manchester, New Hampshire (USA) – RCD Components, a leading manufacturer of Resistors, Coils, and Delay lines has announced the release of a specialty line of fusible chip resistors. RCD's new series, designated 'FC' (Fusible Chip resistors), are designed to perform like conventional chip resistors under normal operating conditions, but will quickly fuse when subjected to continuous overload conditions, making them ideal for safeguarding electronic circuitry. The 'FC' Series meets both UL and EIA flameproof requirements and can eliminate potential circuit board damage and fire hazards. RCD's new line of fusible chips offers the industry's widest range of sizes and the resistance values, making it suitable for most fusing requirements.
RCD's 'FC' series is available in 7 industry-popular chip sizes from '0402' (1/16W) to '2512' (1W), in a standard resistance range from 1W to 10KW, and tolerances of 1% and 5%. (extended resistance and tolerance ranges available on custom basis) Maximum 'Hold-Off' voltage ratings range from 50V to 400V. Typical fusing characteristics for 'FC' Series are less than 30 seconds at 15 times rated power, and can be altered to meet most custom fusing requirements.
RCD's expertise in the field of thick and thin-film chip resistors with the latest in automated chip resistor production, enables their pricing to be comparable with convention leaded fuse resistors. Typical production volume pricing is less than $.25 each for smaller sizes and slightly higher for larger sizes.
For samples or detailed product information, contact RCD Components Inc., at 520 East Industrial Park Drive, Manchester, NH USA 03109. Phone: (603) 669-0054, Toll Free Order Hot Line: (877) RCD-COMP, Fax: (603) 669-5455. The specifications for this product may also be accessed at www.RCDcomponents.com or by dialing RCD's "Fax on Demand" service at (603) 669-0054 ext. 602. (document #122)
For more information regarding pricing and delivery or for assistance with customer-specific designs please contact RCD at +1-603-669-0054 or sales@rcdcomponents.com.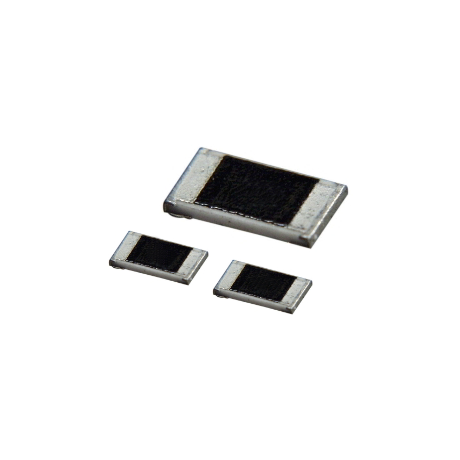 Acknowledged worldwide for service and engineering excellence, RCD Components Inc. is a leading global manufacturer of Resistors, Capacitors, Coils, and Delay lines. RCD, founded in 1973, continues to be one of the fastest growing passive component manufacturers due to its ABZED™ ABsolute ZEro Defect program, wide range of standard and customized products, and short leadtimes resulting from its billion-piece inventory and unique SWIFT™ service for delivery of non-stock items in as little as 3 days. RCD is a key supplier of passive components to the commercial, military, and aerospace industries and is a winner of the BBB's Torch Award for Marketplace Ethics in the Large Company category and also selected as New Hampshire's Business of the Year (Manufacturing/Technology). Additional information about RCD can be found at www.RCDcomponents.com.